Introducing Our New
Traditionally Sliced Loaves
Our NEW wheat and rye sliced loaves make it even easier to enjoy the benefits of sprouted grain... even when you're time poor or on the go. Which one will you pick?
Introducing Our New
GREAT BAKE RANGE
Our NEW Great Bakes range takes all the goodness from our traditional cake range and adds a heap... or two of decadence into the mix. They're so moreish you'll be glad to know they're in our multibuy offer too!
Everfresh Natural Foods
Here at Everfresh, we like to make everything simple. Without any unnecessary processing, we bake organic breads and cakes that are as nutritious as they are delicious. Our extensive range is baked without preservatives, dairy products, eggs, added sweeteners or refined sugars. They are ideal for those who are wheat intolerant, vegetarian, vegan, or simply looking for a purer, better way of eating. An ingenious combination of steam pasteurization and packaging enables us to provide a long shelf life for our products without any additives or enzymes; we never use preservatives! so although it's all natural, it's convenient for everyone.
Learn More About Us
Why do you use
Sprouted Grain
Sprouting releases the goodness stored in grain and converts many complex nutrients into simpler forms that are then more easily absorbed by the body. Grains can lie dormant for many many years, even centuries, and some of the chemical defences that enable this to happen are not affected by standard milling and baking.
Learn More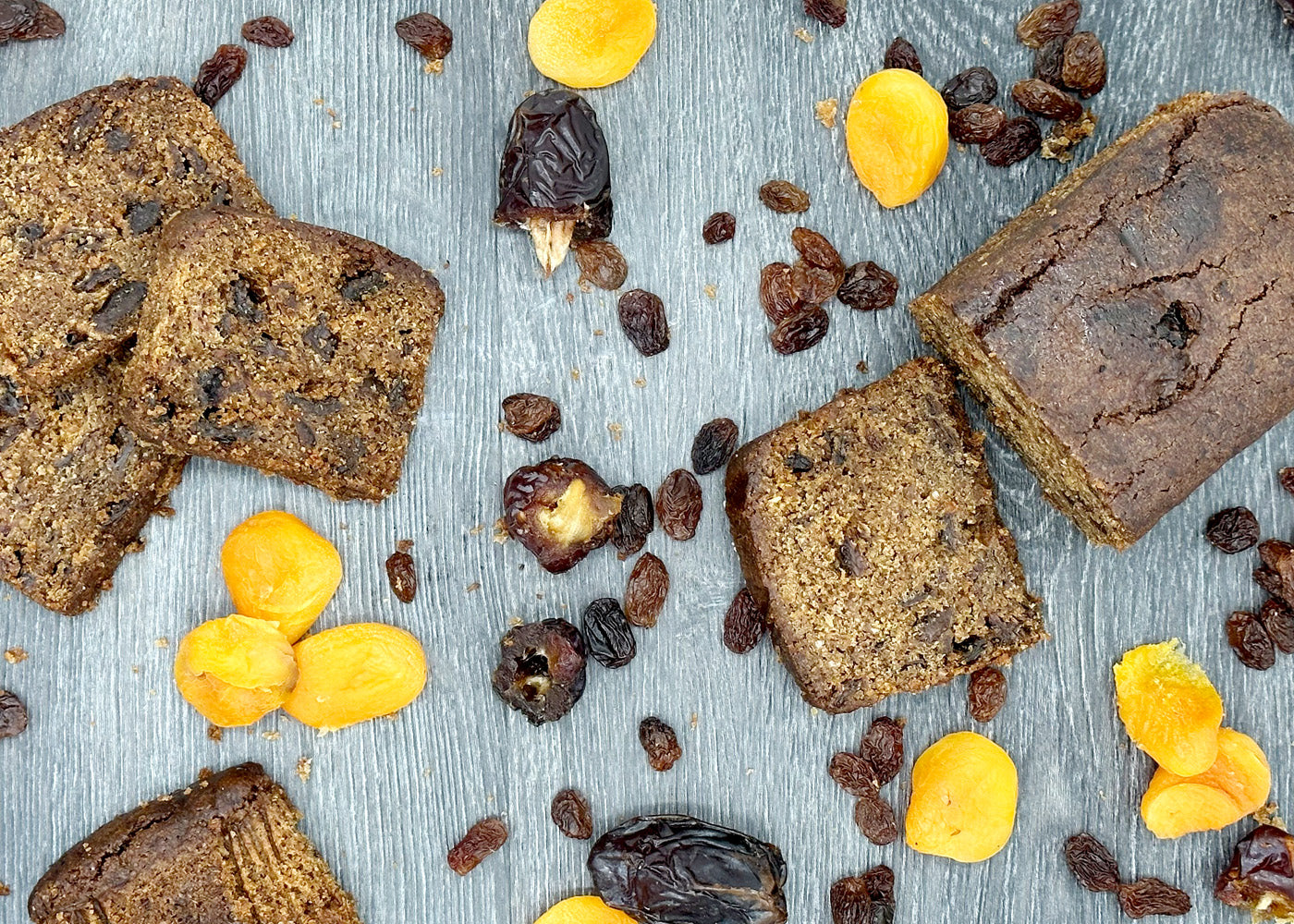 All of our cakes & loaves are only made with....
Plant based Ingredients
We don't use any dairy or animal products in any of our breads and cakes. Our Ingredients are 100% plant based.
Learn More
Our Commitment to
Regenerative & Organic Ingredients
Organic food production is very important to us and so is sourcing the best quality ingredients. We are committed to protecting the environment for future generations and we will not consider making products that are not part of a sustainable or organic food chain.
Learn More